UAE National Day Events – 2022
A nation without a past is a nation without a present or a future. Thanks to God, our nation has a flourishing civilization, deep-rooted in this land for many centuries. These roots will always flourish and bloom in the glorious presence of our nation in its anticipated future."
-HH Sheikh Zayed bin Sultan Al Nahyan
You are in for a treat if you are traveling to or staying in the UAE for the holiday season of the upcoming month. On December 2, the nation will commemorate its 51st National Day. There are only a few days left for the event, so everyone is completing the finishing touches on a huge celebration. The day honors the unity of the seven emirates and the development of the nation. This year, the UAE National Day celebrations will be held for all four days. Here is a quick guide to the celebrations and events that will keep your spirits high
National day Opening Ceremony at Sharjah National Park
A special musical performance titled "Sultan of Giving" that celebrates the accomplishments of His Highness of Sheikh Dr. Sultan bin Mohammad Al Qasimi, a member of the supreme council and the ruler of Sharjah will begin the festivities in Sharjah National Park. The breathtaking performance will reflect the environmental, cultural, and urban growth that took place under his rule.
Other performances and attractions include snow sculpting of national landmarks, snow villages, and many more. What's more, there will also be a performance called "New Era".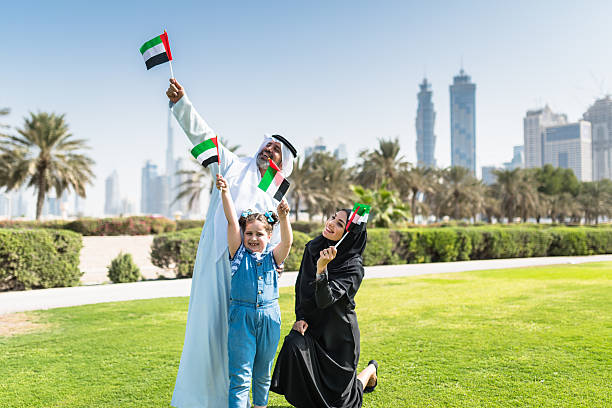 Abu Dhabi Airshow
On December 2 from 4 to 5 PM, visit Abu Dhabi Corniche to view the magnificent air show. A special appearance will also be made by the F-16 fighter jets and the heroically defending Mirage 2000 aircraft of the air force. One of the important UAE National Day celebrations that cannot be missed is the Air Show.

Khorfakkan
On December 3, Eida Al Menhali and Diana Haddad will perform in the KhorFakkan Amphitheater, where architectural beauty meets history. A national operetta as well as poetry and artistic performances are also part of the festivities here. To emphasize the close ties between the Gulf states, bands from Oman, Saudi Arabia, and Kuwait will take part in UAE celebrations.

Fireworks at Al Seef
Celebrate the UAE National Day with fireworks that fill the whole sky in Al Seef. It's an excellent place to see the sky light up; it's truly a remarkable sight. The amazing fireworks are sure to take your breath away. You may also explore, shop, dine, and rest while you're there.

Al Bataeh
The UAE National Day celebrations in Al Bataeh will take place from 28th to the 30th of November. Since marches and parades are a significant part of the UAE national day festivities, the town will host the same in parks and residential areas. The marches will be led by residents, schools, government departments & agencies, the Sharjah Scouts Commission, and the military band. Furthermore, horse shows, folk groups, classic cars, and tourist buses will accompany them.

By
ZAD
on
2 Dec 2022
0
Categories: Blog