Unleashing the Thrills of Al Qudra Cycling Track
Introduction :
Al Qudra Cycling Track, nestled in the heart of the Dubai desert, offers an exhilarating experience for cycling enthusiasts of all levels. Spanning over 85 kilometers, this world-class cycling track not only provides a challenging route but also showcases the captivating beauty of the surrounding landscape. Get ready to pedal your way through an unforgettable adventure.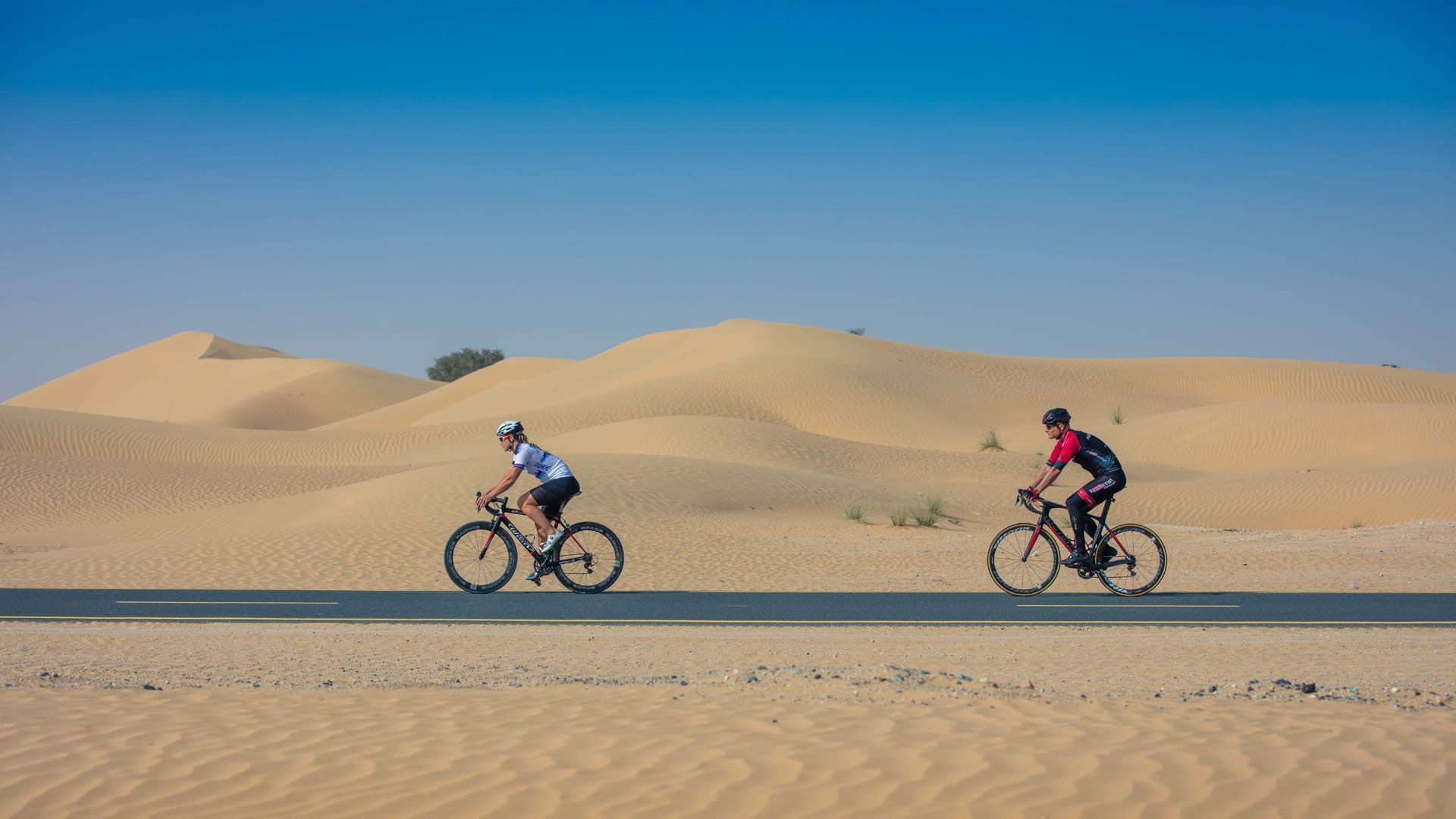 A Cycling Haven in the Desert :
Al Qudra Cycling Track serves as a haven for cyclists seeking a thrilling outdoor experience. The well-maintained track offers smooth asphalt and varying terrains, making it ideal for road cycling and mountain biking alike. As you embark on your journey, you'll be mesmerized by the breathtaking views of the vast desert, tranquil lakes, and rolling sand dunes. It's a unique opportunity to immerse yourself in the serene beauty of nature while enjoying the sport you love.
Cycling for All Fitness Levels :
Whether you're a seasoned cyclist or a beginner, Al Qudra Cycling Track has something to offer everyone. The track is divided into multiple sections, each catering to different fitness levels and preferences. From gentle slopes and long stretches for beginners to challenging ascents and descents for advanced riders, you can choose the route that suits your abilities and goals. It's the perfect place to challenge yourself, improve your fitness, and push your limits.
A Community of Cyclists :
Al Qudra Cycling Track is not just a track; it's a vibrant community of passionate cyclists. On any given day, you'll find cyclists from all walks of life coming together to share their love for the sport. It's a place where friendships are formed, knowledge is exchanged, and support is offered. Whether you prefer solo rides or group rides, you'll always find a welcoming atmosphere that fosters a sense of belonging and camaraderie.
Beyond Cycling: Other Activities :
Al Qudra Cycling Track offers more than just cycling. Along the track, you'll find convenient rest areas, equipped with facilities such as restrooms, bike rental services, and even small cafés to refuel and recharge. You can take a break from cycling and indulge in a leisurely stroll around the scenic lakes, have a picnic with your loved ones, or capture Instagram-worthy photos against the backdrop of the stunning desert landscape. It's a destination that offers a diverse range of activities for a memorable day out.
Conclusion :
Unleash the thrills of Al Qudra Cycling Track and embark on an adventure that combines physical activity, natural beauty, and a sense of community. Get ready to pedal your way through a mesmerizing experience that will leave you with lasting memories.
By
zad
on
24 May 2023
0
Categories: Blog