World Smile Day
Each year on the first Friday Of October, World Smile Day devotes a day to smiles and spreading random acts of kindness. When someone smiles at you. You will smile back. A smile often expresses a feeling, or encouragement to someone, or serves as a greeting. If you do not smile enough, #WorldSmileDay is the perfect day to start.
Benefits of Smiling
• Improves your mood
• Lowers the blood pressure
• Relieves from stress
• Have better relationships
• Boosts the immune system
• Relieves pain
• Increases life expectancy




Who would not want all these benefits? Just smile. And then more often, the better!
Activities on smile day
World Smile Day is observed annually on the first Friday of October and was introduced by Harvey Ball, the designer of the smiley face. The sole purpose of this day is to promote happiness by performing various acts of kindness. The acts of kindness and compassion have no boundaries. It can be small as buying a kid his/her favorite chocolate, a balloon, or candy. You might take a break from your regular busy schedule on this day to share cheer and pleasure.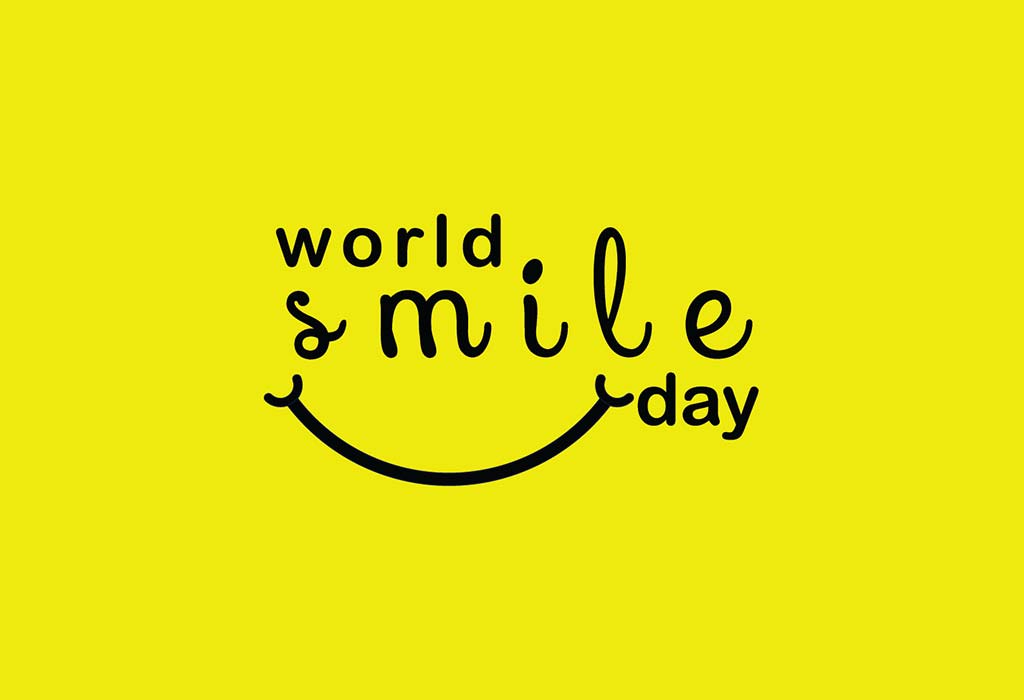 The following are some World Smile Day activities that are sure to make you smile:
• Since self-care comes first, you may reward yourself with a present. It could be an expensive chocolate bar you have been eyeing for weeks or a skincare package you have been waiting to try.

• Spend the day with your parents, making memories.
• Prepare your roommate's or friend's favorite dinner.
• Make today a day of smiles for children. A smile day for child will also be a smile day for you.
• Visit your dentist for dental care to optimize your Smile Day experience. People like a smile with clean teeth.
• Provide food to the needy. It is therapeutic and will give you many blessings.
• Meet your friends or family at a smile day event.
History of world smile day
In 1963, Harvey Ball created the familiar yellow smiley face. A commercial artist from Massachusetts, Harvey Ball, created the smiley face design for a State Mutual Life Insurance company campaign. Ball aimed to spread goodwill and cheer throughout the world with his smiley face. Through the years, Ball became concerned his image was becoming too commercialized. In doing so, the original intent of the smiley face was getting lost. However, Ball never copyrighted the design.




To bring back the original meaning of his smiley face, Ball declared the first Friday of October annually would be dedicated to smiles. He called it World Smile Day. Ball died in 2001, and shortly afterward, the Harvey Ball World Smile Foundation was founded. Since then, the foundation served as the official sponsor of the happy observance
Conclusions
Smiling is an action that everyone of us should incorporate into our daily lives. It instils optimism, improves mood, and lengthens life. A lovely smile is the most attractive cosmetics you can wear. Spread joy, hope, knowledge, and positivity on this World Smile Day. And yes! Keep on smiling in the mirror at the person who matters the most—yourself.
By
ZAD
on
7 Oct 2022
0
Categories: Blog